Top Five Most Offensive Costumes of All Time
Oct 18
Another Halloween is just around the corner, and we at Gullible Lives Matter want to make sure you're ready. That's why we're bringing you the top five most offensive costumes of all time. Hopefully these will inspire you to dress to oppress this year!
6: Julianne Hough as Crazy Eyes from Orange is the New Black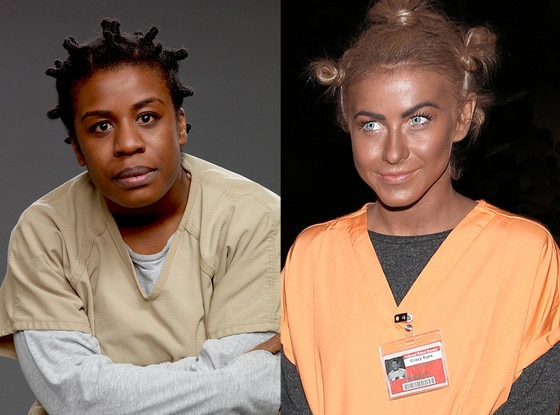 Photo credit: eonline.com
According to E!, actress Uzo Aduba, who plays the actual character Crazy Eyes and is actually black, forgives Hough for slapping cocoa butter and burnt cork dust on her face like some kind of aberrant Jim-Crow-Mammy from 1840s Mississippi. Hough's excuse is, "I am a huge fan of the show Orange is the New black blah blah blah," we forget the rest. So, if you're a white huge fan of a show with African American actors, go ahead and dress up in blackface because apparently it's a-OK!
5: Prince Harry as a Nazi
Photo credit: Time
You can do that when you're the prince, you know. If you're not a prince, you still might be able to get away with it just by thinking you're clever, hilarious, and very important.
4: Chris Brown as a terrorist
Photo credit: Billboard
What this costume teaches us is that it's NOT racist to portray another race in a negative light if you yourself are a member of a minority group. We think next year Chris Brown should dress up as a battered woman.
3: Paris Hilton as a sexy Indian
Photo credit: Zimbio.com
Yeah, because that's how olden-days Native American women dressed. It's always easier to gather berries for pemmican and tan buffalo hides if you can keep cool in a nice fur bikini. Plus, the warriors liked their squaws to be sexy and that's why they always gave all the feathers off the eagles they killed to their baes. That's why we say, "How, Paris; how."
2: Ashley Benson as the late Cecil the Lion
Photo credit: Insider
The star of Pretty Little Liars dressed up as Cecil the Lion shortly after the innocent creature was lured out of a park and murdered by evil dentist Walter Palmer, much to the pain of the lion's billions of fans. Benson initially posted on Instagram that she was considering a Cecil the Lion costume, but then according to Insider she blamed others for the post: "The caption that was posted was incorrect and my costume was not Cecil the Lion, when I saw that, I contacted my management who handled the post and had it immediately changed." We think Benson is a pretty good little liar, but it just goes to show that if you have someone else to blame, you can dress up as a beloved dead animal and get away with it. Anyone for Harambe?
Honorable Mention: Kylie Jenner as either an "Eskimo" or a "Snow Princes"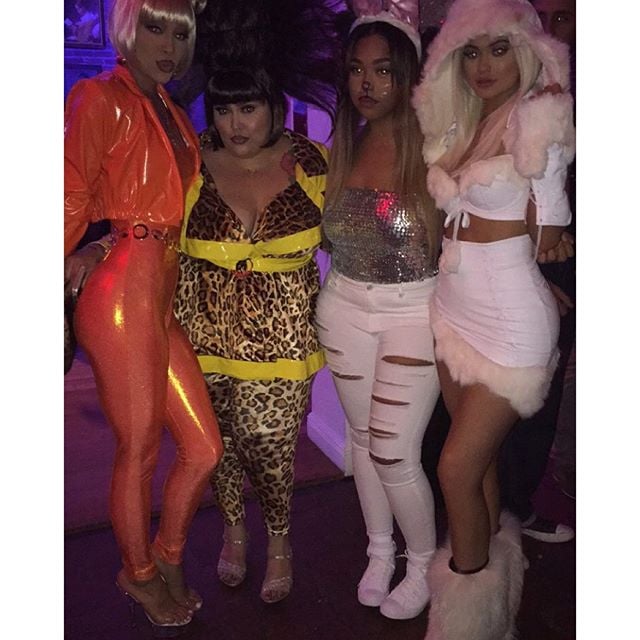 Photo credit: Pop Sugar
It's always entertaining to make fun of a Jenner girl! According to Insider, this one time Kylie posted her costume to instagram with the caption "Eskimo," then thought that might be offensive so changed it to "Snow Princes." How many princes are there? We may never know. Certainly, though, Kylie should ASAP return the Eskimo clothes to Nanook of the North, because he's probably getting cold without his fur-lined short-shorts and brassiere.